July 11 - 15, 9:00 AM - 12:00 PM
---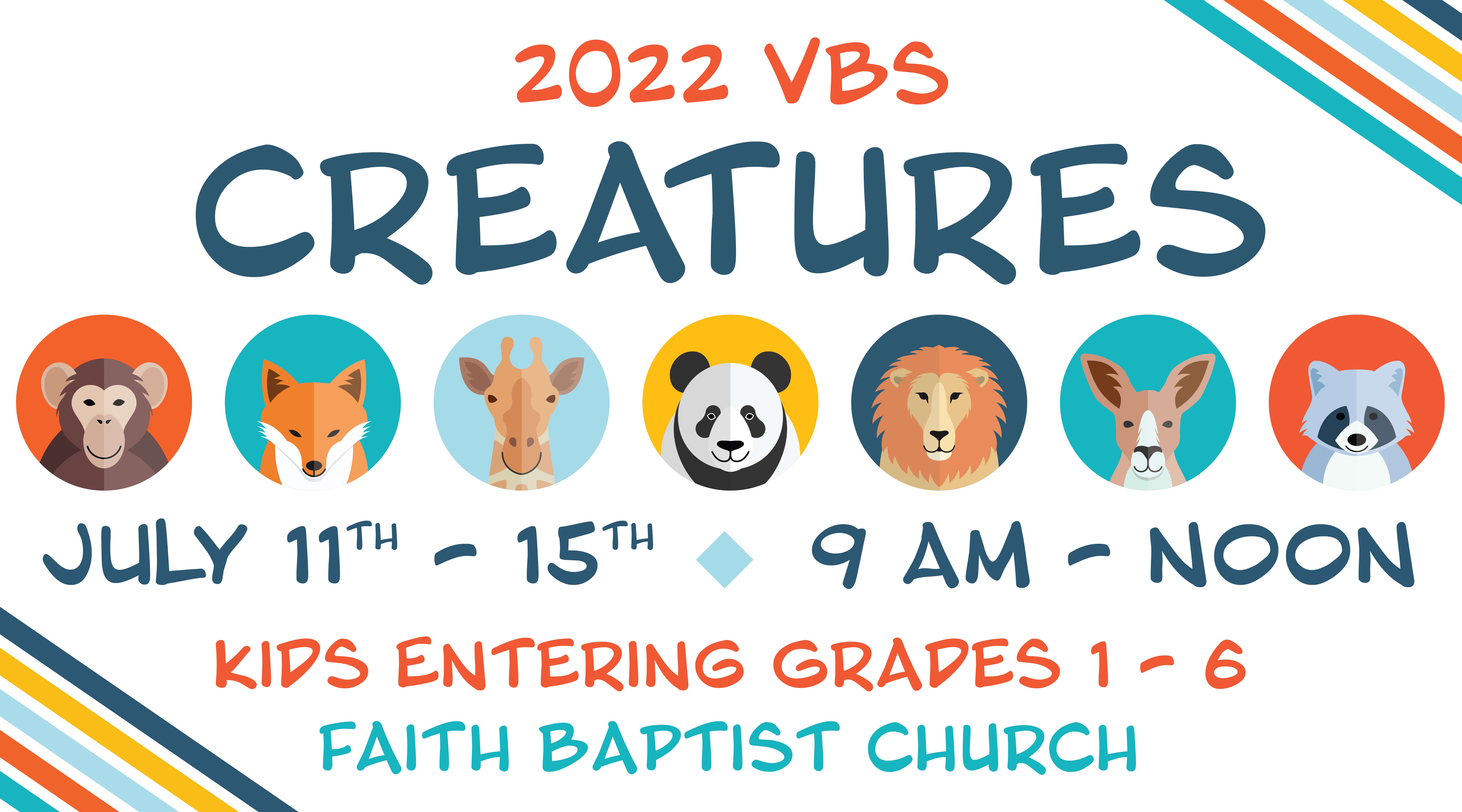 "Creatures"
Parents, if your kids are entering the 1st – 6th grades this fall, then we would love to have them join us for Vacation Bible School. For three hours each morning children will gather together for songs, games, contests, Bible lessons, snacks, prizes and so much more.
If you would like more information, or if you would like to register your children for Vacation Bible School, please call the church. If you can't call, just show up any morning the week of July 11th – 15th by 9 am.
---
You can also register using the form at the bottom of this page!
What do we do at VBS?
Below is a short video from VBS 2021 to give you an idea of what your child can expect.
---